Please see some of the Google reviews shared by our clients.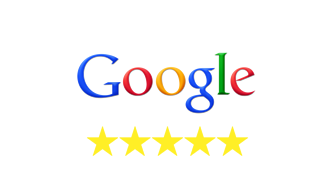 David.⋆⋆⋆⋆⋆ Mr. Weinstein has been fantastic to work with. He provides something that few lawyers do these days and that is the personal touch. He does not farm you out to some paralegal, or junior associate. If he takes your case, you can be assured you will work with Sidney Weinstein. This is up and above his expertise and tenacity as an attorney. I highly recommend Mr. Weinstein.
Kim B⋆⋆⋆⋆⋆ If you are seeking a professional, knowledgeable, and persistent attorney to handle your case, you need to contact Weinstein & Associates. Mr. Weinstein has always been easy to contact and quick to respond. I highly recommend him as he has proven to be a producing attorney. Should I ever need attorney services in the future, he will be my first call.
Nancy S⋆⋆⋆⋆⋆ Sidney Weinstein has represented me in a highly professional manner, getting the most favorable results for me possible. He has always been available to me when I call and responds very quickly to my requests. I know I can count on him to listen to my point of view and to have my best interests in mind at all times. I would not hesitate to use Mr. Weinstein again if the need arose.
J.W.⋆⋆⋆⋆⋆ Mr. Weinstein helped me with a case last year. He was very persistent and diligent in representing me. He is easy to talk to and always accessible. Even at night. I highly recommend his services. If you want an attorney who is genuinely interested in taking care of your case and not totally focused on billing you to death he is your guy.
Brian S⋆⋆⋆⋆⋆ I've had the pleasure of working with Sid on business acquisitions, dispositions, franchise agreements, real estate contracts and other business related matters since 1999. I've always felt that Sid had my best interests at heart and that is very comforting. Furthermore, with Sid, I also felt that his skills went deeper than just legal work- he has a sharp business mind as well and that was of great benefit as we entered various acquisitions and contracts over the years. Sid is also a great communicator and explains things very well to his clients.
Tom S⋆⋆⋆⋆⋆ My experience in working with Mr. Weinstein was outstanding. He was exceptionally responsive even working thru the weekend to assist in bringing my acquisition of a competing business to a successful conclusion. His suggestions, input and negotiations all led to a better overall purchase contract and my interests being better protected. What I liked most was Mr. Weinstein was my sole point of contact and personally handled everything.
Vincent S⋆⋆⋆⋆⋆ Sidney Weinstein has helped me with a number of Real Estate transactions as well as commercial contracts, non-disclosure agreements and vendor agreements. Sidney also has a strong understanding of financial transactions and has been helpful with family trust matters. Sidney has been very responsive to my needs and has made an extra effort to understand the situation resulting in great advice and representation. I have found collaborations with Sidney Weinstein helpful and valuable and his fees reasonable. I will use Sidney Weinstein's legal services again, and will continue to recommend him to friends, family and business associates.
William K⋆⋆⋆⋆⋆ Mr. Weinstein has done legal work for my family and businesses for over 15 years. He is extremely well versed in a wide variety of legal matters and is very proficient in his work. I have often referred him to others throughout the years and have received many "thanks" from those you hired Mr. Weinstein.
B.E⋆⋆⋆⋆⋆ From the first call, Mr. Weinstein was easy to talk to and was always available to answer my questions whether it was day or night. He provided the personal, compassionate touch lacking in other firms I contacted while providing a thorough and persistent defense of my rights. I recommend him without any reservation.
Shan⋆⋆⋆⋆⋆ In my first meeting with him i was very impress as he was not over agressive and at the same time all the questions he asked me i felt as he was asking as a friend. his knowledge and understanding of my case was excellent. I did not have to repeat myself and at the end he was very honest with me.